Working on this wallpapering project makes me smile because it has been a lot of fun, it's not hard, and it's so not like me to be patient with this kind of thing!
I'm more of an instant gratification kinda girl with my projects!
Are you?
Here's a little pictorial of what I've been working on.
It's taken 2 Sunday afternoons and a couple weeknight evenings.
I'm on my third batch of paperbacks- so far I've used almost 7.
I love the look, but hoping the smell of old paperbacks will go away once I air out the room!!
LOL!
I have been using a slightly random pattern with the pages- some placed vertically, most horizontally. I don't mind that there are a few spots where the actual ceiling still peeks through. It's been interesting picking which pages go where.
Here's what's left to do! I'm about 2/3 of the way done.

I hung my task lighting. I chose a very modern, clean lined look. It will be so nice to have these when I'm working at night. The overhead lighting is too weak. Speaking of which, I've been looking to replace the builder grade flush mount light, but haven't found the right thing yet. I thought I did a couple weeks ago- a flush mount crystal piece. But it was too small and would have been swallowed up by the ceiling.
Still hunting....
I finally got a better shot of the curtains this morning! Someone asked me last week if the fabric was vintage. It's not, but I'm glad it looks like it! I purchased it at Fabric Depot in Portland. It's called Rhapsody in Bloom by Maywood Studio. I splurged a little bit on this, but I'm so in love with it, I think it was worth it.

Best of all, I can finally see the floor!!! Everything is picked up and put away.
(cue the Hallelujah chorus)
I will be working away on the ceiling some more this weekend.
I'm enjoying seeing all the amazing projects you are linking up!! Hoping to catch up and see more this weekend as well.
Have a great Friday!
sharing with: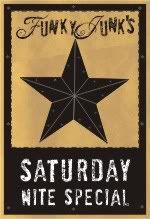 Frugal Friday