Thank you so much to all of you who read, commented and stopped by over the weekend. I am so completely overwhelmed with the response!
It's nice to know we're not alone in this journey.
I've been doing my best to visit all of you- especially those who have had questions about blogging. If I haven't yet, I promise I'm not ignoring you! I've just never had so many comments before!


****
Here's two little projects that have been nagging at me for weeks- so nice to get them done!
On Thursday, the UPS man brought me some much anticipated curtains with the remainder of my gift cards from Pottery Barn. (thanks again for the awesome giveaway,
Mary
&
Val
!!)
The PB Textured Cotton tie top drape.
They were much more opaque than what I was expecting, but I was actually pretty happy about that because it offers more privacy when they are closed- the bamboo blinds are pretty sheer, and I'm fairly certain we were giving the neighbors a peep show for a couple weeks!
Yikes!
Here is what we had previously (also the original wall color). Very formal and very red.
I've had this bamboo pole since last fall. I was able to pick it up at a thrift shop for 25 cents! Such a deal! I even had to cut off a few inches for it to fit in the space.
Then, I purchased the Allen and Roth drapery supports from Lowe's for $9.
I really love the finish work that the builder did throughout the house, so it kills me to cover it up, but I do love having the curtain rod higher.
Here's a closer look at the finished window:
I also took out our free standing magazine rack we had in the W.C., and put up the second bicycle basket. You may remember from my
post this past Christmas
what I did with the other one.
Since we're doing a more beachy feel to this area, I thought it would be pretty cute and functional.
Before:
I was looking for some kind of hook to attach the basket to the wall.
I knew in my head what I was looking for, but couldn't seem to find it at the hardware store. I finally settled on using a hasp set. The pieces in the set were a brass color, and I wanted them to match the basket's galvanized metal. A quick shot of Krylon's Nickel spray paint, and it was perfect!
I love it! So much cuter and easier to sweep the floor without something I have to move every time.
The bathroom is a slow moving project because of the work and expense involved. For now, the easiest projects have been completed. (painting, window treatment, accessories!)
Next on the agenda, to be completed ????? (hopefully before the end of the year?) :
white hexagon 1" tiles for the floor

white Carrera marble tile for the counter tops

wide plank bead board for the walls surrounding the sink area and around the tub deck

new chrome / nickel light fixtures to replace our bronze color damaged ones

chrome /nickel towel holders

wall mounted cabinet for extra toiletries in the W.C.
I was able to purchase some rectangular swivel mirrors at Target on clearance. We will replace our large wall mirror once the rest of the projects fall into place.
Here's hoping my inspiration pic will become a reality in our bathroom!
Happy Monday!
Sharing with:
Nifty Thrifty Tuesdays
Metamorphosis Mondays
Tuesday's Treasures
Trash to Treasure Tuesdays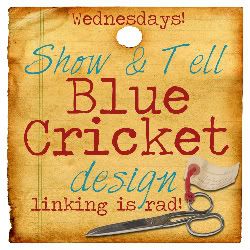 Frugalicious Friday